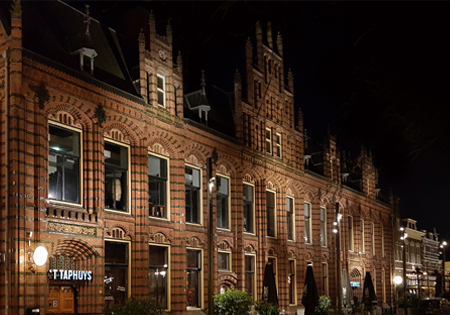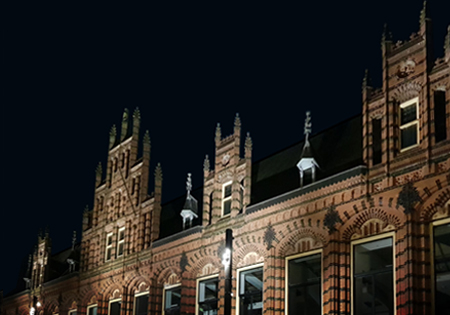 Arnhem, Netherlands


Lighting design and project photography by Atelier LEK

Custom versions of the D100 IP66 spotlight system were created in collaboration with Atelier Lek for the master lighting renovation project for the city of Arnhem in Holland.

Custom bracketry allow the spotlights to be mechanically integrated into the masts, which were designed and commissioned by Atelier Lek specifically for this project. The brackets allow the spotlights to be rotated and aimed, whilst maintaining a compact form factor.

The spotlights comprise of a high power LED light engine with a narrow beam Gaggione lens, which provides highly controlled accent lighting used to illuminate the historic former Post Office building and other architectural highlights around the city centre.

Each spotlight can be run at up to 10 Watts, providing up to 1,000 lumens.



D100 IP66 Spotlight
With Gaggione lens system and custom bracketry. Up to 1,000 Lumens per spotlight